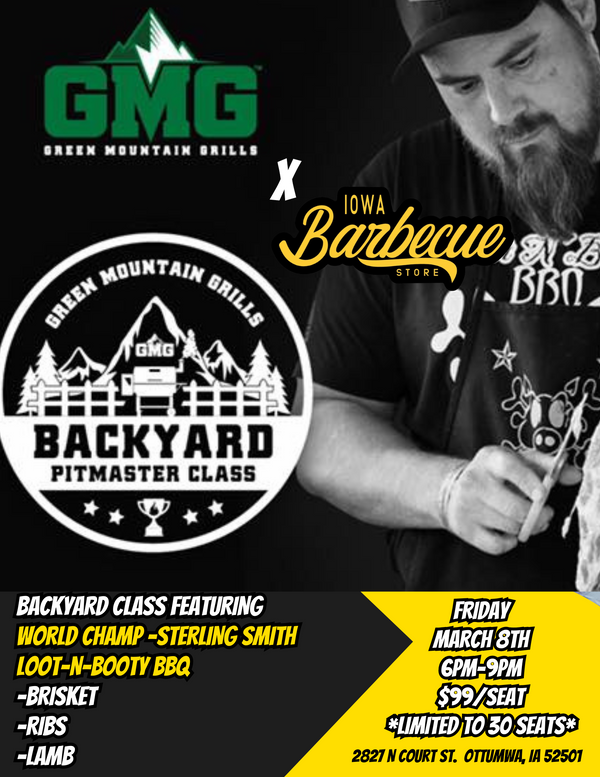 Backyard Boot Camp Class w/ Sterling Smith of Loot-N-Booty!
We've partnered up with one of our favorite vendor/friend/GMG Ambassador Sterling Smith of Loot-Booty BBQ to give you a world-class Backyard BBQ Boot Camp Class! 
This Friday night class will feature Brisket, Ribs and Smitty's famous lamb!  Refreshments provided by the Iowa BBQ Store.  
*Upon arrival please enter the Iowa BBQ Store #CornCooker Kitchen on the door facing south towards Super 8 parking lot.