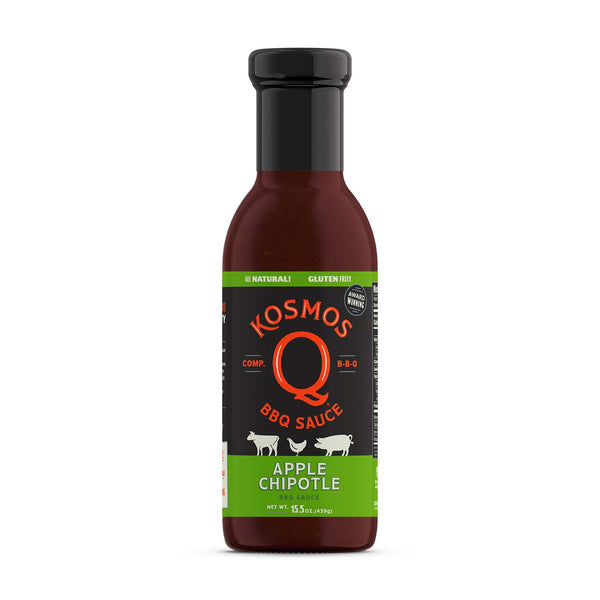 Kosmos Sweet Apple Chipotle Sauce
A five-star, fan-favorite Kosmo's Q sauce!
Sweet apple flavor with a kick
Made with real apples
Pairs well with all your barbecue favorites
We perfected the balance of sweetness and heat with this delectable, apple-based sauce, adding chipotle and guajillo chili powders for that extra kick. The crisp sweetness pairs excellently with ribs, pork butt, and chicken. Whether you're battling for ribbons at barbecue competitions or just winning over your new neighbors with a backyard cookout, Kosmo's Q's Sweet Apple Chipotle BBQ Sauce is guaranteed to impress.