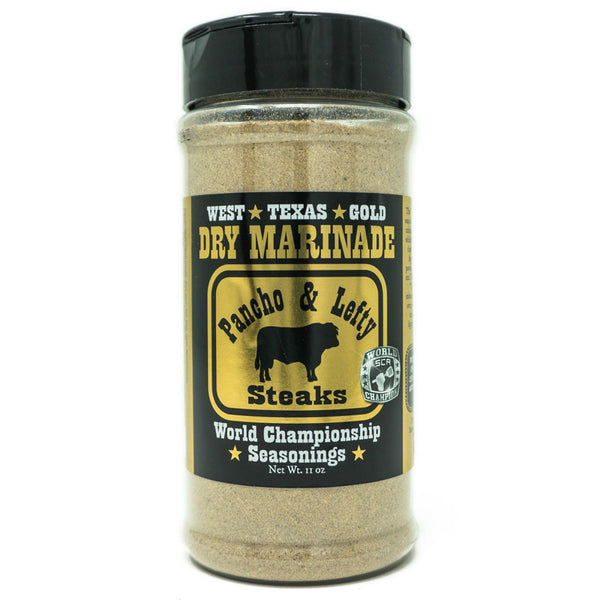 WEST TEXAS GOLD DRY MARINADE
West Texas Gold Dry Marinade was developed to provide the most tender and flavorful meat with each and every bite, while adding great color and a hint of that famous Worchester flavor. To use, simply apply a moderate heavy coat of powder to each side of your preferred cut. Then sit back, relax and until the meat sweats begin in about 30 to 45 minutes. After the dry marinating time is over wash your meat off with cold water and pat dry with paper towels. Apply your dry rubs and seasonings shortly after.
To use as a wet marinade mix 1/3 cup West Texas Gold Dry Marinade powder to every 16 ounces of water. Fully submerged the cut in a pan for 30 to 45 minutes.