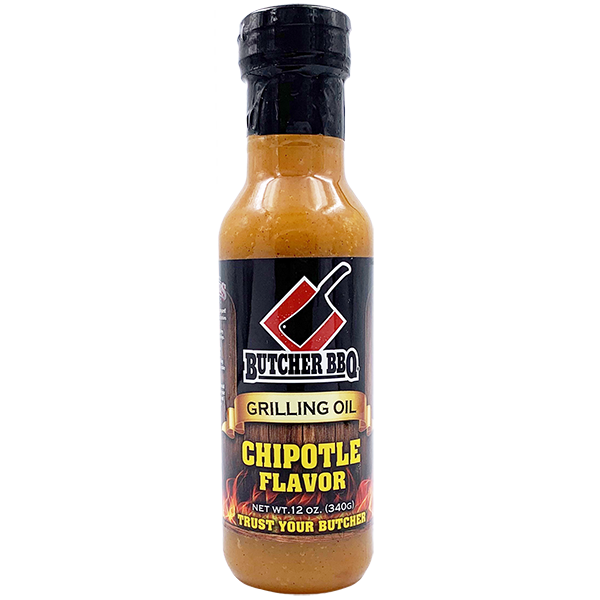 Butcher BBQ Chipotle Grilling Oil
Marinate before cooking or use while cooking. Squeeze some on the meat after you flip each time while grilling. If you're slow smoking, baste with it about every 30-45 minutes. If you wrap to steam cook, apply some then. While pan cooking, substitute this for your vegetable oils.
MSG Free, Zero Grams Trans Fat.