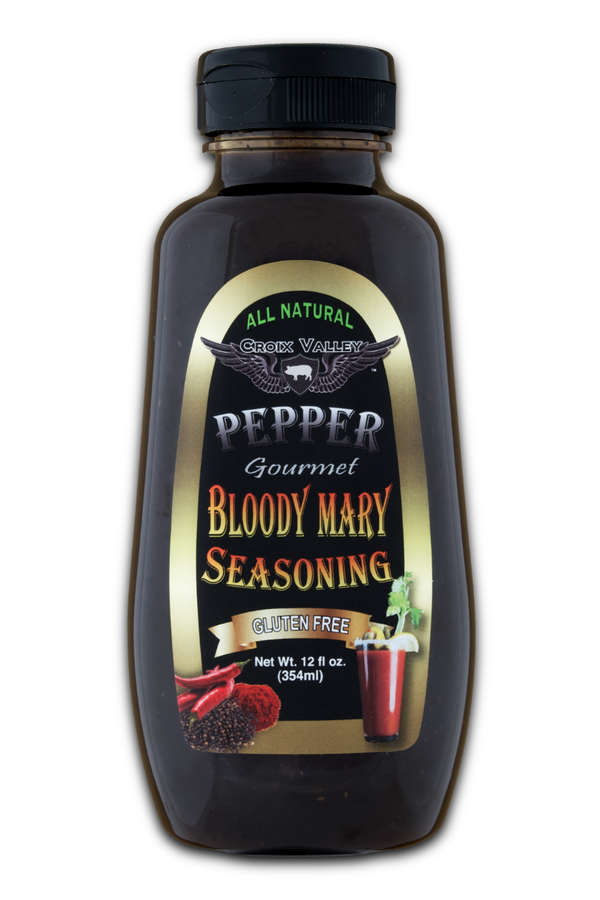 CROIX VALLEY PEPPER BLOODY MARY SEASONING
Croix Valley's Pepper Gourmet Bloody Mary Seasoning combines the flavors of our Bold 'n Spicy with a three-pepper blend to add a nice spicy kick to your favorite Bloody. Simply add about a teaspoon of seasoning to a plain glass of tomato or vegetable juice, toss in your vodka and you're done! Each bottle will yield and average of 20 pint-sized drinks, without the need for additional ingredients. For the best bloody around, finish your glass with our Bloody Mary Rim Salts!
Additional suggested uses:
Fantastic addition to spice up chili.
Amazing on meatloaf.
Add to tomato juice and use as a marinade for steaks - it's out of this world!