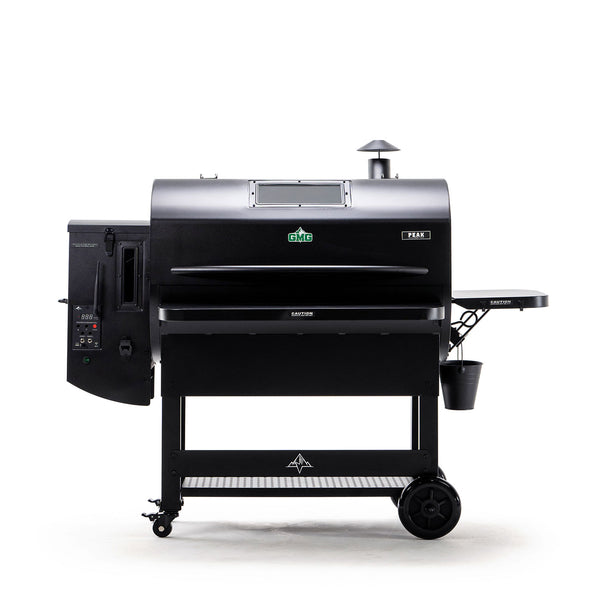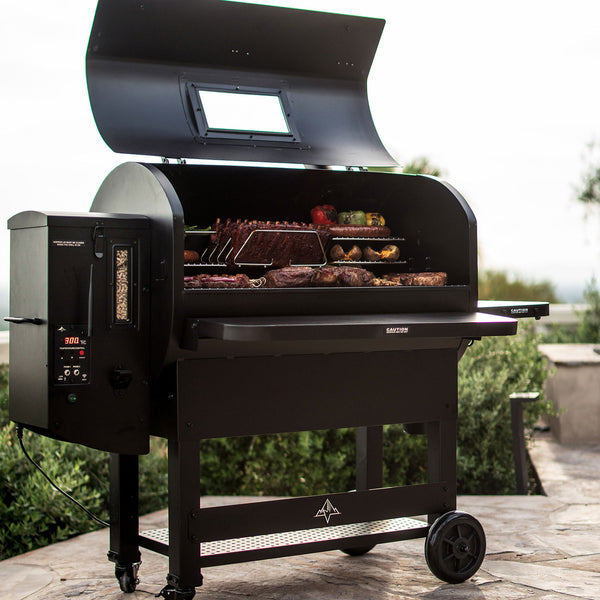 GMG PEAK PRIME™ 2.0 *Pre-Order*
This is what PEAK backyard BBQ performance looks like! With the all-new PEAK PRIME™ 2.O achieve the highest quality wood-fired flavor by harnessing 12-V Direct Power with unrivaled heat consistency and temperature control. The new rounded/peaked hybrid chamber provides for optimal heat distribution and smoke circulation creating a superior 360° of wood-fired greatness. The PRIME 2.0 design changes the game of backyard versatility and customization. Enabled with GMG RACKT™ technology, this grill can be easily equipped with elevated racks, smoke shelves, cooking pans, griddles, you name it! When you're ready to turn the heat up, the GMG SideBURN™ attachment can easily transform your side shelf into a high heat side burner.
The new GMG PRIME 2.0 App makes it even easier to control and monitor your grill from anywhere. Take your BBQ to the PEAK of backyard greatness with the new industry standard of pellet grilling!   
* USB port is only for charging
* USB port will not charge USB-C devices
* Continental USA Prices
RACKT™ Technology
SideBURN™ Infrared Searing Station
AC + DC Dual Power Versatility
WiFi Smart Control
Rounded/Peaked Hybrid Chamber Design
Wood-Fired Pizza Oven Enabled
BBQ Rotisserie Enabled
Grilling Light
Accessory Side Shelf
150°-550°F Temp Range
Dual Meat Probes
USB Charging Port
Bottle Opener