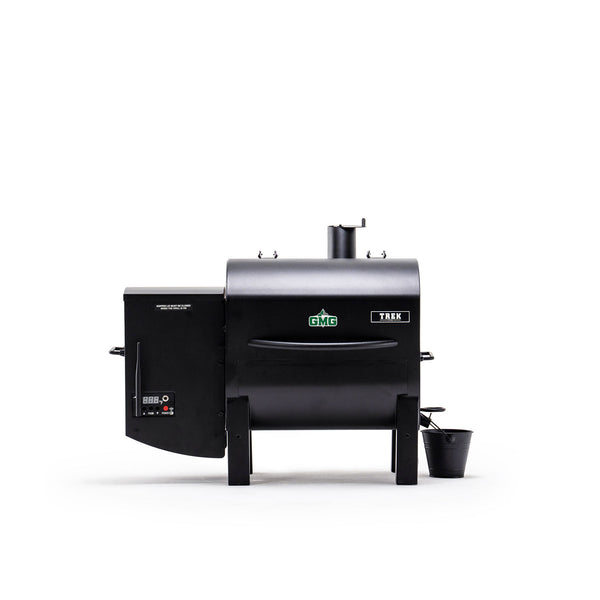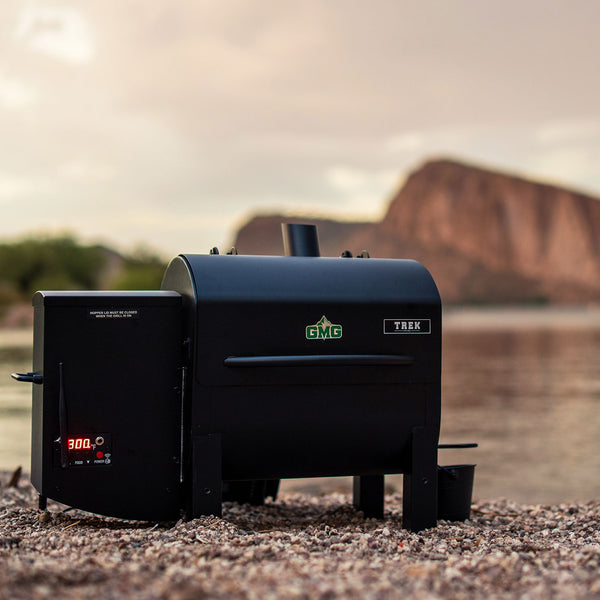 GMG TREK PRIME™ 2.0 *Pre-Order*
Your wood-fired adventure starts with the all-new TREK PRIME™ 2.O. This little guy packs some serious wood-fired flavor by harnessing 12-V Direct Power with unrivaled heat consistency and temperature control. Whether you're championing your backyard BBQ or hitting the road camping or tailgating, the TREK gets the job done. The new rounded/peaked hybrid chamber provides for optimal heat distribution and smoke circulation creating a superior 360° of wood-fired greatness. The PRIME 2.0 design changes the game of backyard versatility and customization. Elevate your TREK with the new TREK CART, a reinforced steel chassis with a seamless form-fitted connection. Cart sold separately.
The new GMG PRIME 2.0 App makes it even easier to control and monitor your grill from anywhere. Fire up your TREK to backyard BBQ greatness with the new industry standard of pellet grilling!   
* Continental USA Prices
RACKT™ Technology
AC + DC Dual Power Versatility
WiFi Smart Control
Rounded/Peaked Hybrid Chamber Design
Wood-Fired Pizza Oven Enabled
BBQ Rotisserie Enabled
Accessory Side Shelf
150°-550°F Temp Range
Meat Probe
TREK Cart Enabled