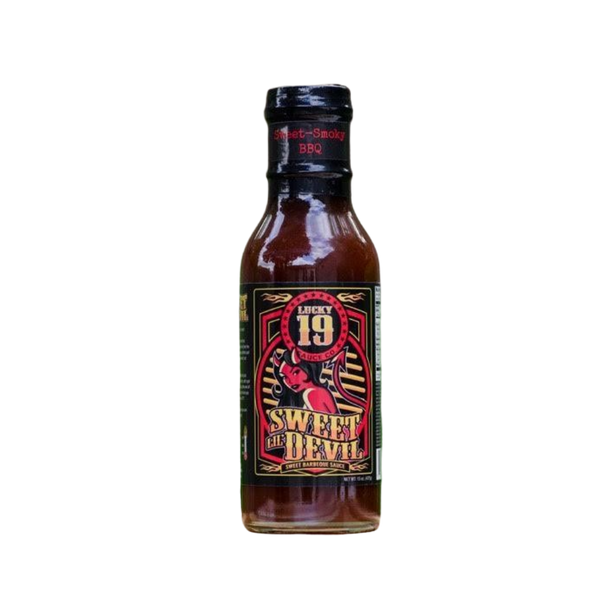 Lucky 19 Sweet Lil' Devil
Meet Our Girl
Not everyone can take the heat!

At Lucky 19, we understand that though we occasionally like to feel the bumps melt off our tongue, others just like big flavor, a hint of smoke, but without the heat!
Our Sweet Lil' Devil should do just that! She's sweet, she's bold, she's got a little attitude to her. But at the end of your date, she's not going to kick you in the throat and steal your TV!

Check her out! This is one you can bring home to the parents!