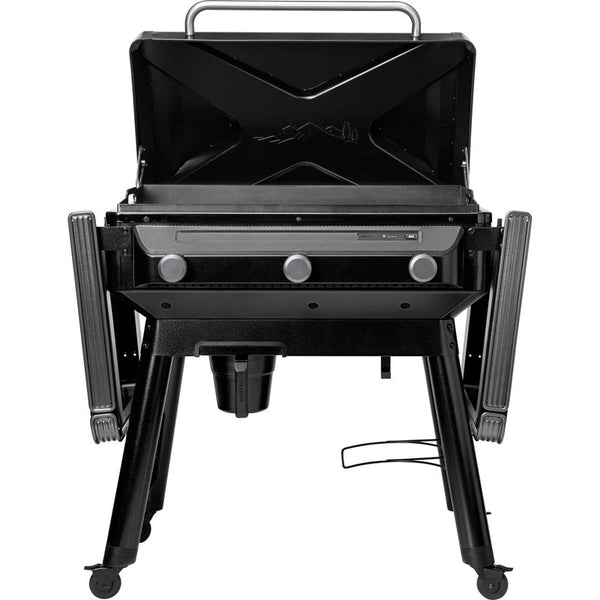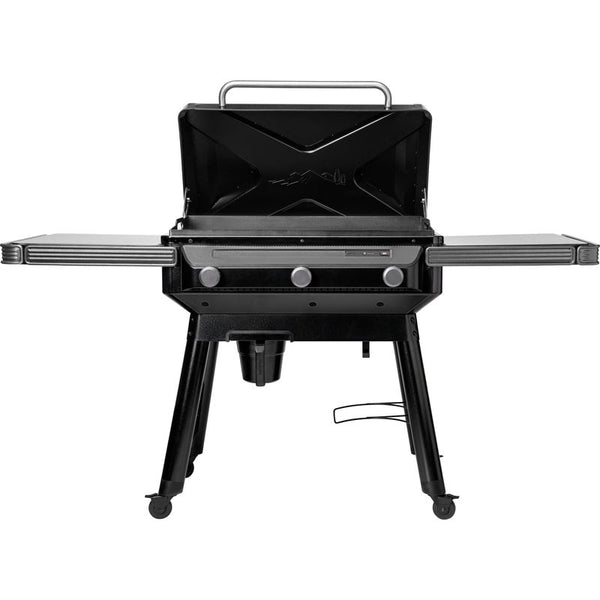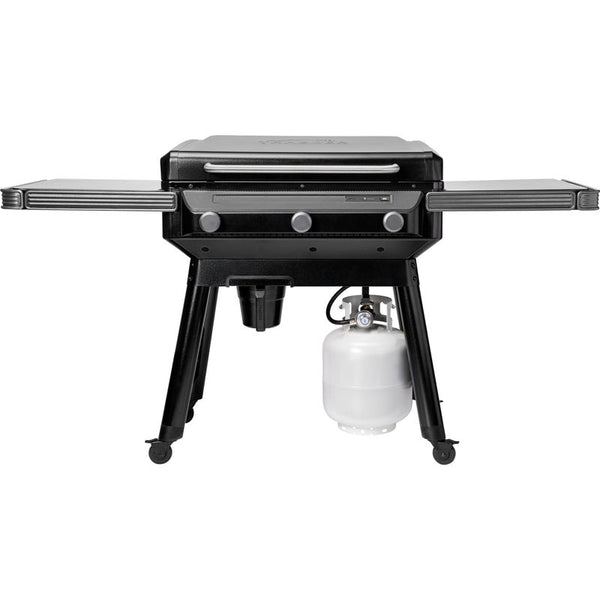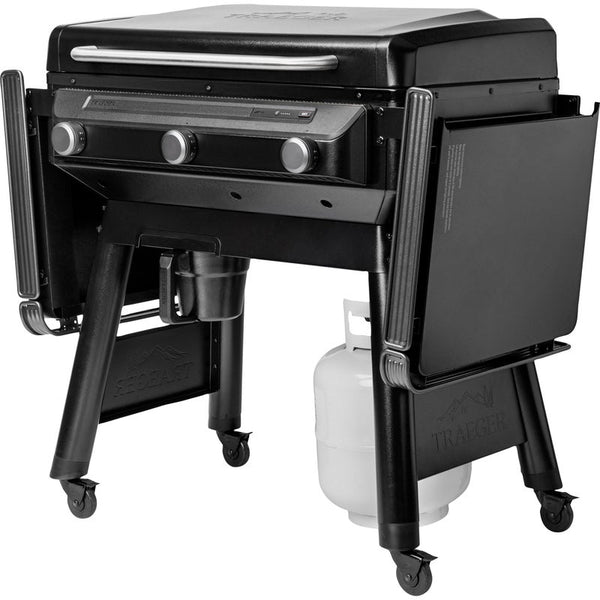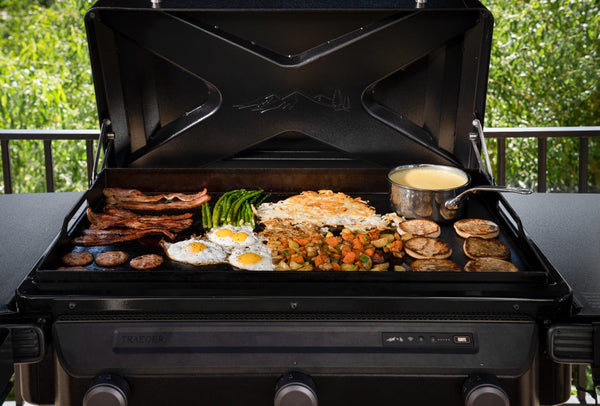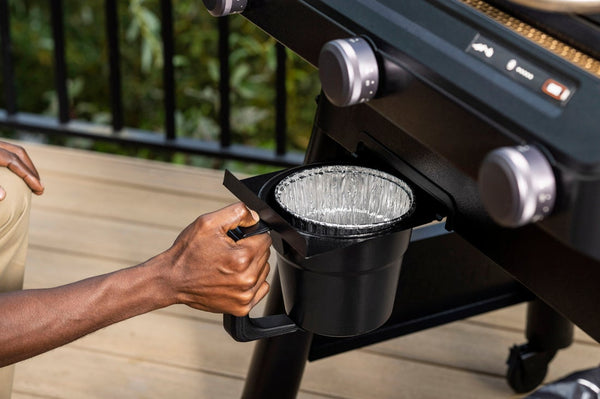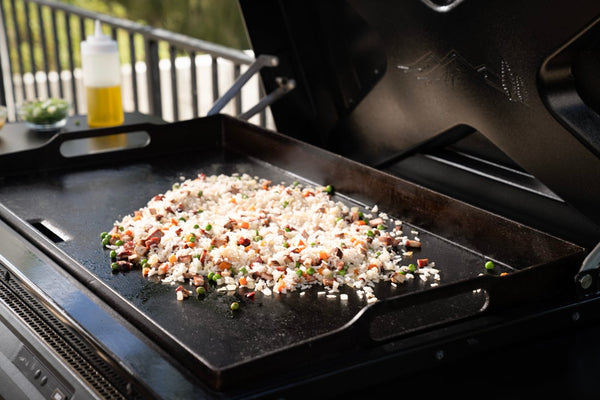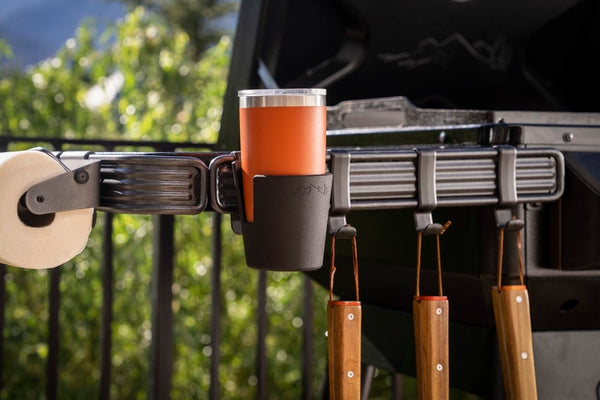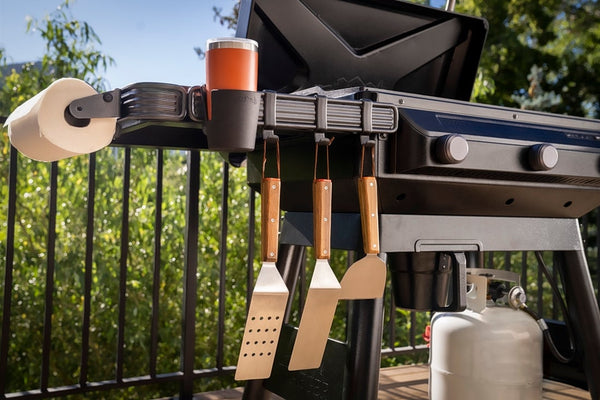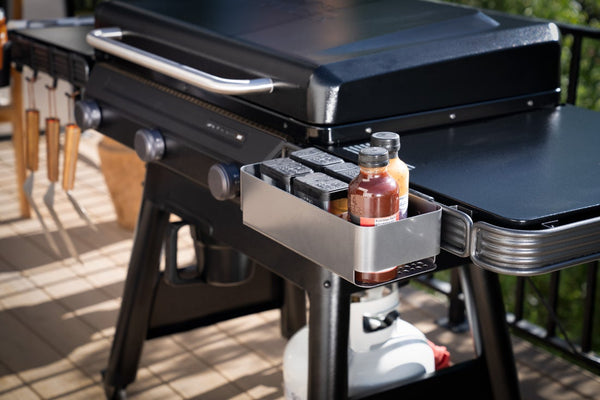 Traeger Flatrock Flat Top Grill
Explore new flavor frontiers with the Traeger Flatrock
Grill. This flat top grill opens up a whole new world of griddling, frying,
steaming, sautéing, and more, and delivers all the innovation and premium
quality you'd expect from Traeger. It offers the versatility to fire up every
meal, gives you superior sizzle and deeper flavor, and makes cooking fun.
TruZone™ temperature control features three distinct cooking zones separated by
HeatShield insulation, allowing you to cook multiple dishes at once with total
temperature control. FlameLock™
construction blocks wind and keeps heat where it should be for better fuel
efficiency and more burn for your buck. Plus, innovative U-shaped burners
ensure consistent heat distribution across the entire cooktop surface, so you
can use every square inch. Other features make it easy to clean and customize
your grill. Whether you're ready to expand your outdoor cooking arsenal or
simply discover a better way to griddle, the Flatrock is what you need.
Flat top grill for griddling, frying, steaming,
sautéing, and more
TruZone™
temperature control features 3 distinct, insulated cooking zones
FlameLock™
construction improves fuel efficiency for more bang for your buck
U-shaped burners ensure even heat distribution
across entire cooktop
P.A.L. Pop-And-Lock™
accessory rail lets you customize cook space
Built-in folding side shelves offers extra space
for prepping, plating, and more
EZ-Clean™ Keg collects grease and drippings in
one convenient place
Cold-rolled steel surface develops durable
non-stick properties with proper care
Lid with folding hinge stays securely upright
and provides added wind protection
Temperature range: 350 – 600°F
Total cooking area: 594 sq in