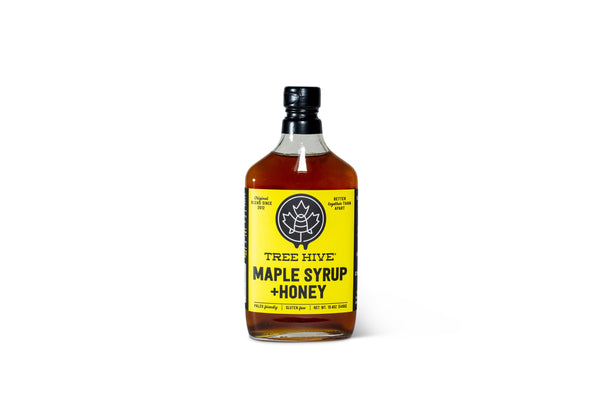 TREE HIVE® Syrup is a delicious blend of pure maple syrup and natural, unfiltered honey, infused with cinnamon and Madagascar bourbon vanilla.
We've crafted this with love, and the result is a completely new, layered, and unique flavor profile.
TREE HIVE® Syrup can be used on pancakes, greek yogurt, biscuits, and oatmeal. You can put it in smoothies, tea, coffee, and protein shakes. You can use it in your baking and cooking recipes as a natural and pure sugar substitute.
And best of all, kids LOVE it. No more high-fructose corn syrup and table syrup!